Michael Wainscott, DDS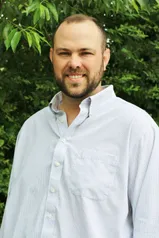 Dr. Wainscott was born and raised in Jessieville, Arkansas. He graduated from Jessieville High School as his class valedictorian in 2004. Michael then went on to graduate from Ouachita Baptist University in 2008 where he majored in Chemistry and Biology (Magna Cum Laude). From there, he went to the University of Tennessee, College of Dentistry, and graduated in 2012. Since then, he has been in private practice. He and his wife, Tiffany, have one son, Clay, and a daughter, Eden. Both Michael and Tiffany's family have been longtime residents of Garland County.
---
Amanda, Office Manager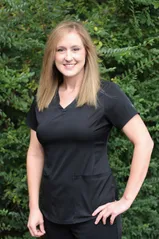 Amanda was born and raised in Jessieville, AR. She has been in the dental field since 2012 and enjoys helping patients with their insurance needs.





---
Kristin, RDA
Kristin has been a Registered Dental Assistant since 2009 and joined our practice in 2012. She loves to help patients and make them feel comfortable.






---
Lyndsie Fetters, RDA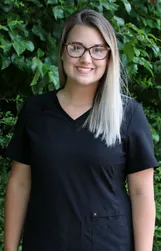 Lyndsie is a Registered Dental Assistant from Jessieville, AR. She is a graduate of Henderson State University. She loves spending time on the lake with family and friends. She is great with patients and always has a smile.


---
Tammie, RDH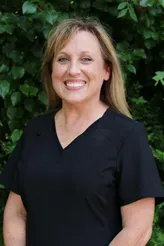 Tammie is a hygienist. She graduated with her Dental Hygiene degree in Meridian, MS, and has been a practicing hygienist for over 20 years. She started her career in Greenwood, AR. Since moving to Garland County she has worked for Dr. Wainscott. She is excellent clinically and will keep you comfortable with her outgoing personality.




---
Jennifer, RDH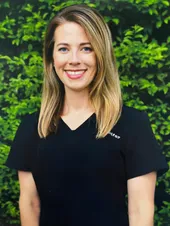 Jennifer is a dental hygienist and is originally from Wynne, AR. After graduating from Arkansas State University she continued her education and completed her dental hygiene degree in Memphis, TN. Jenn has a bright personality and is always eager to work.
---
Micaela, RDH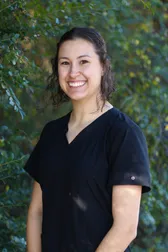 Micaela is a dental hygienist who is originally from New Mexico. She moved to the Benton area 7 years ago. She acquired her prerequisites from Pulaski Technical Institute and then went on to graduate from UAMS dental hygiene school in Little Rock, AR. She enjoys getting to know her patients and always makes them feel comfortable. In her free time she loves spending time with her husband and their three boys.
---
Courtney, RDH